Live Webinar
Better Collateral, Better Marketing
Thursday, February 18th, 11am PT | 2pm ET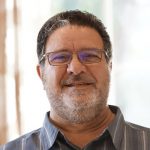 Sales Manager
John Genovese
Did you know that on average, we see at least 5,000 branded messages a day?
Brands as constantly fighting for attention in this overly crowded market.
Learn how to put your best collateral forward and get the attention of your customer during this live webinar. Join us on as our Product Expert leads a step-by-step lesson on how to build a personalized asset with FusionPro.