Leverage the power of FusionPro VDP Creator with the addition of our entry level server-based solution that can manage and produce your heavy output jobs up to 10 times fast than our single instance desktop solution. Take the burden off your workstation to perform other tasks while our 3-instance FusionPro Producer handles concurrent processing of multiple jobs – minimizing production time and maximizing your staff's productivity.
FusionPro® Producer Workflow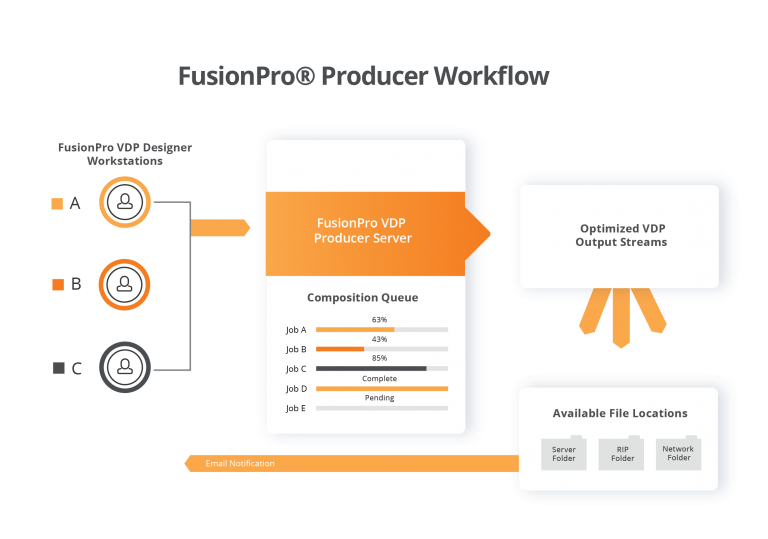 Request a Demo
Robust VDP solutions can bring new intelligence to your business offerings. See how in a live demo.