Produce highly personalized marketing collateral that incorporates customer or prospect data. Creator easily installs on your Mac or PC and plugs seamlessly into any PDF or Adobe InDesign file, adding an arsenal of intelligent capabilities right on your desktop.
FusionPro VDP Creator Workflow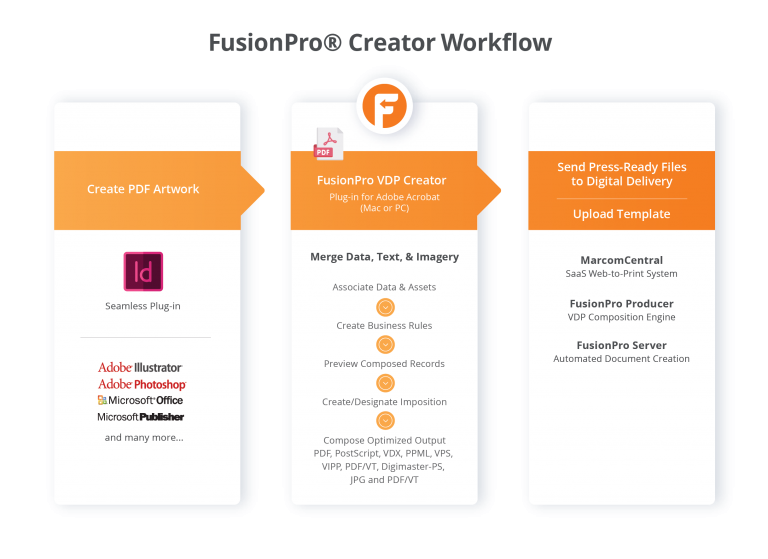 How to use FusionPro Creator – Basic features
FusionPro Creator
Annual subscription fee of $1500
Now bundled with FusionPro Expression
Annual subscription includes software updates
If you have any questions on how our subscription program works, please reference our FAQ page or reach out to our support team at fusionprosupport@marcom.com.