FusionPro Server is the automation superstar. It provides high-volume, hands-off VDP composition workflows, generating tens of thousands of document pages per hour and eliminates human error to become an efficient production machine.
Automation
Automation saves you time and reduces touch errors. With FusionPro Server, you can automate the entire workflow after the design is complete. For fully automated integration, you can use the popular hot folder feature.
Integration
FusionPro Server can be integrated into an existing web-to-print system or automated workflow system through SOAP-based web services API or an existing customized job management system using direct invocation.
High Capacity
FusionPro is easily scalable. Whether to generate documents for digital delivery or for print, We can help optimize your server cluster in single- or multi-tier configurations to match the speed you need.
FusionPro Server has the full composition capabilities but allows jobs to run through without user interface. With the option to use SOAP-based web services API, FusionPro Sever can be easily integrated into any web-to-print solutions and document automation systems.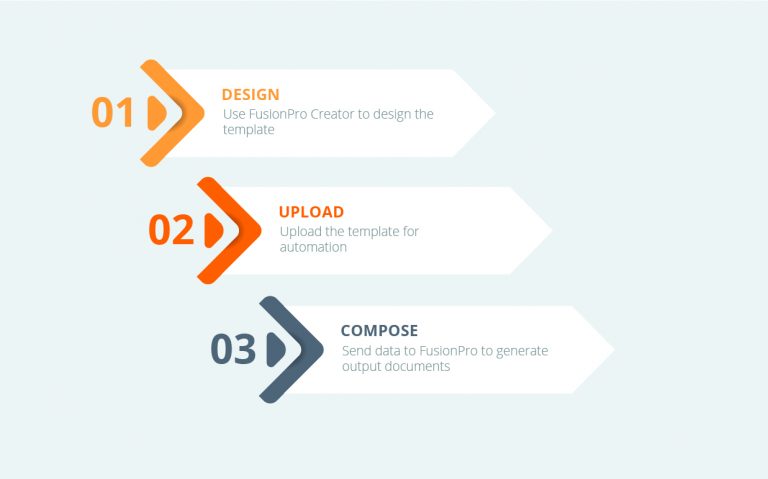 Request a Demo
Robust VDP solutions can bring new intelligence
to your business offerings. See how in a live demo.